So … what do I do…
I am in the leadership business. More specifically, I help smart, ambitious, hard-working people be good leaders using a variety of tech tools, social media and coaching.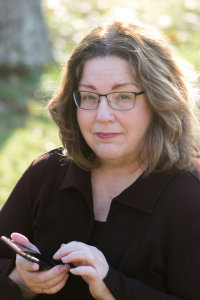 Leaders are busy people. They learn while they do. I offer tools and processes to accelerate leadership development in a realistic, applied way. It could be a custom app, a video, a podcast, a text or a phone call that nudges leaders to do the right thing.
Labels that work for me …
Entrepreneur, corporate executive, management consultant, small business owner, mother of three, wife of one, small horse farm owner, sociologist, award-winning author, book ghostwriter for busy leaders, lifetime tech learner, social media aficionado, and alumni of Springboard Enterprises (2001).
What else can I tell you? I am an expert in change management – work culture and organization, I help solve complex people problems in organizations particularly related to technology change and adoption of new ways of doing business, work process and communications.
My education
I hold a Ph.D. in sociology (of work) from The American University, Washington, D.C., MBA from George Washington University, Washington, D.C. and BA from the University of Maryland, College Park, MD.
Here are some of the companies I have worked with…
For Profit
Not for Profit
Government
Arbitron Inc. - Nielsen
Columbia, MD

Guardian Insurance
New York, NY

Host Marriott Services
Bethesda, MD

Healthy Companies
Arlington, VA

Host Marriott Services
Bethesda, MD

Landor
San Francisco, CA

Manor Care, Inc.
Silver Spring, MD

Marriott Corporation
Bethesda, MD

Prudential Insurance
Newark, NJ
Agricultural Safety & Health Council of America
Washington, DC

Consumer Data Industry Assn
Washington, DC

Children's National Medical Center
Washington, DC

Georgetown Medical Center
Washington, DC

International Partnership for
Microbicides (IPM)
Silver Spring, MD

National Council of Agricultural Employers
Washington, DC

National Rural Electric
Cooperative Assn (NRECA)
Arlington, VA

Seasonal Employment Alliance
Washington, DC

The Nature Conservancy
Arlington, VA
National Institute of
Standards and Technology (NIST)
Gaithersburg, MD

Peace Corps
Washington, DC

United States Institute of Peace
Washington, DC

University of the District of Columbia
Land Grant College
Washington, DC
My etcs…
I am an award winning author. My book, When Baby Boom Women Retire, won the Academic Librarian Assn. Choice Award for 1998 Outstanding Academic Book. My other works have been published in edited books.